Anders Møller receives ERC Consolidator Grant
The European Research Council (ERC) established by the European Commission has just awarded an ERC Consolidator Grant of 2 million euro to Associate Professor Anders Møller for the project Automated Program Analysis for Advanced Web Applications.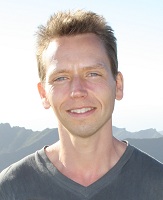 ERC Consolidator Grants are designed to support researchers at the stage at which they are consolidating their own independent research team. The scheme will strengthen independent and excellent new individual research teams that have been recently created.
The aim of Associate Professor Anders Møller's new project Automated Program Analysis for Advanced Web Applications is to create novel automated program analysis algorithms for preventing errors and improving performance of advanced web applications.
Web applications that execute in the user's web browser constitute a substantial part of modern software. JavaScript is the main programming language of the web, although alternatives are emerging, in particular, TypeScript and Dart. Despite the advances in design of languages and libraries, it is difficult to prevent errors when programming such web applications. Although the basic principles of software verification have been known for decades and researchers have developed an abundance of techniques for formal reasoning about programs, modern software has lots of errors, as everyday users can testify. The ERC project will approach this challenge by building on recent scientific results in program analysis for JavaScript. The central idea is to combine static and dynamic analysis in new ways. In addition, the project will make program analysis algorithms and infrastructure available in a form that embraces reusability.
"The ERC Consolidator Grant allows me pursue the interesting opportunities that exist in program analysis research and expand my research group at Aarhus University. The project will combine basic research in programming languages with practical algorithms that have the potential to improve the quality of future web-based software," says Anders Møller.
About Anders Møller
Anders Møller was born in Aarhus in 1976. He received his PhD in Computer Science in 2002 at Aarhus University where he is currently Associate Professor and manager of CASA, Center for Advanced Software Analysis. He has received a Google Research Award, twice an IBM Faculty Award, and in 2010 a Sapere Aude DFF Starting Grant.
Read more about Anders Møller's research work at http://casa.au.dk/
Read more about the ERC program here.
For more information, please contact:
Associate Professor Anders Møller