PhD, Professor at
Department of Computer Science
,
Aarhus University
.
Main research interests include programming languages and software engineering, in particular static and dynamic program analysis.
Curriculum Vitae (PDF). DBLP. AU PURE. ACM DL. Google Scholar Citations.

Manager of CASA - Center for Advanced Software Analysis.
Chairman of the PhD committee at CS AU.
Associate Editor of ACM TOPLAS.
ERC Consolidator Grant

The research project
Automated Program Analysis for Advanced Web Applications
is supported by an ERC Consolidator Grant, 2015-2021. More info on the
CASA
web pages.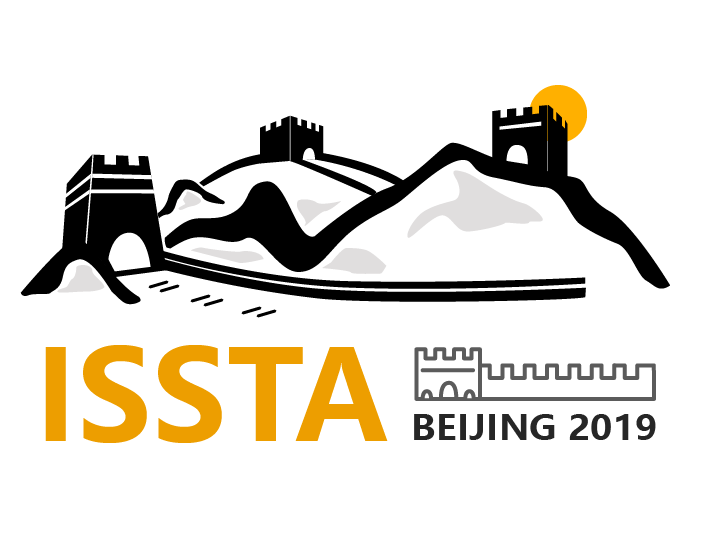 ISSTA 2019
The
ACM SIGSOFT International Symposium on Software Testing and Analysis
is the leading research symposium on software testing and analysis, bringing together academics, industrial researchers, and practitioners to exchange new ideas, problems, and experience on how to analyze and test software systems.
Join us at ISSTA 2019 in Beijing, China, July 15-19, 2019!
Recent and upcoming events:
ISSTA'19, Beijing, China (PC chair)
OOPSLA'18, Boston, MA (PC member)
ECOOP/ISSTA Summer School Amsterdam, Netherlands (invited lecturer)
ISSTA'18, Amsterdam, Netherlands (PC member)
ProWeb'18, Brussels, Belgium (PC member)
WPDAI@WWW'18, Lyon, France (PC member)
SAS'17, New York, NY (PC member)
JSTools'17, Barcelona, Spain (invited speaker)
ECOOP'17, Barcelona, Spain (PC member)
PLDI'17, Baracelona, Spain (PC member)
ProWeb'17, Brussels, Belgium (co-organizer)
OOPSLA'16, Amsterdam, Netherlands (PC member)
WSCR'16, Zürich, Switzerland (invited speaker)
PPPJ'16, Lugano, Switzerland (PC member)
ECOOP'16, Rome, Italy (ERC member)
ESOP'16, Eindhoven, Netherlands (PC member)
SECENTIS Winter School, Trento, Italy (invited lecturer)
APLS'15, Frankfurt, Germany (invited speaker)
OOPSLA'15, Pittsburgh, Pennsylvania (ERC member)
SAS'15, Saint-Malo, France (invited speaker)
JSTools'15, Prague, Czech Republic (invited speaker)
DocEng'15, Lausanne, Switzerland (PC member)
PLDI'15, Portland, Oregon (ERC member)
SOAP'15, Portland, Oregon (chair)
OOPSLA'14, Portland, Oregon (PC member)
WSCR'14, Zürich, Switzerland (invited speaker)
TAPAS'14, Munich, Germany (chair)
SAS'14, Munich, Germany (PC member)
SCAM'14, Victoria, British Columbia (PC Tool Track member)
HOPA'14, Vienna, Austria (invited speaker)
PLDI'14, Edinburgh, Scotland (PC member)
SOAP'14, Edinburgh, Scotland (PC member)
WWV'14, Vienna, Austria (PC member)
PLDI'13, Seattle, Washington (ERC member)
SOAP'13, Seattle, Washington (PC member)
WWV'13, Florence, Italy (PC member)
ICWE'13, Aalborg, Denmark (PC member)
ESSoS'13, Paris, France (PC member)
NWPT'12, Bergen, Norway (invited speaker)
SAS'12, Deauville, France (PC member)
ISSTA'12, Minneapolis, Minnesota (presentation)
SOAP'12, Beijing, China (invited speaker)
STOP'12, Beijing, China (presentation)
JSTools'12, Beijing, China (invited speaker)
PLDI'12, Beijing, China (PC member)
ESOP'12, Tallinn, Estonia (PC member)
PODS'12, Scottsdale, Arizona (ERC member)
ESSoS'12, Eindhoven, Netherlands (PC member)
FoVeOOS'11, Turin, Italy (PC member)
TAPAS'11, Venice, Italy (invited speaker)
WebQUeST'11, Szeged, Hungary (invited speaker)
PASTE'11, Szeged, Hungary (PC member)
PPPJ'11, Kongens Lyngby, Denmark (PC member)
PLDI'11, San Jose, California (ERC member)
ICDE'11, Hannover, Germany (PC member)
POPL'11, Austin, Texas (PC member)