New Assistant Professor: Michael Wessely
In October 2022, Michael Wessely joined the department as a tenue-track assistant professor in the Collaboration and Computer-Human Interaction group (CoCHI). Michael has already received two grants, started building new labs at the department, and is preparing to teach the ITPDP course for IT Product Development students.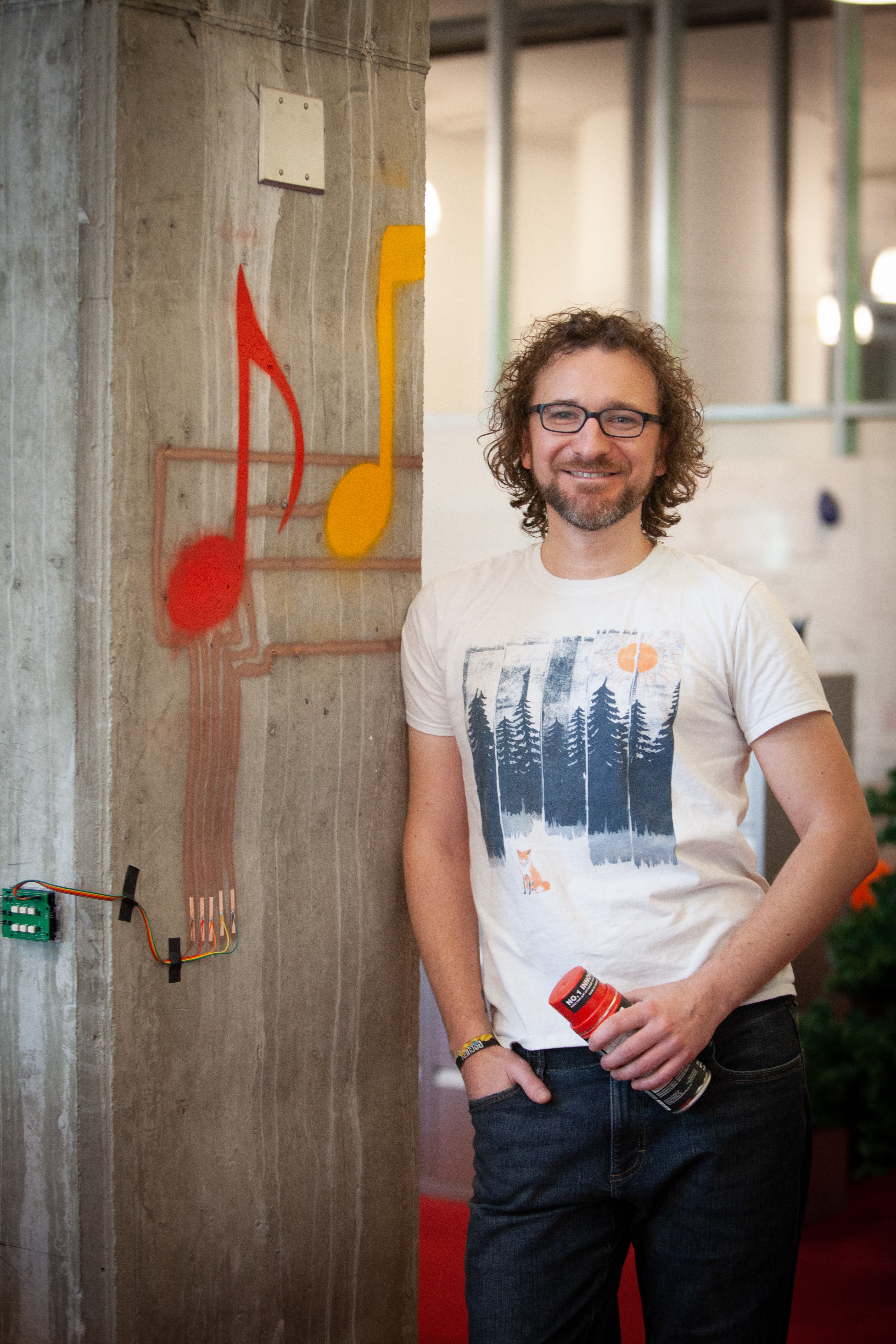 For the past three years, Michael has worked as a postdoc at MIT CSAIL, but he felt there was a great potential for him to succeed at Aarhus University and joined the CoCHI group in the fall last year. He does research within HCI but has a special focus on developing new fabrication technologies for physical interfaces using smart materials. He has received a starting grant from the university, which will be used to establish two new lab spaces at the department – an electronics workshop for manufacturing technologies and a wet lab, where gasses and fluids can be used to explore new applications for functional and reprogrammable materials.
In addition, Michael received the NOVO Nordisk starting grant, where he will focus on developing new types of biosensors that are easy to fabricate and use – also for non-experts. He envisions that in the future, it will be as easy to print personalized bio sensor as it is to print a document with an ink-jet printer nowadays. This has great potential for optimizing rehabilitation processes for patients outside of the hospital.
"In rehabilitation and medicine in general, it is important for doctors to capture data to provide the right care. Today, this often happens at monthly appointments where the doctor via tests gets the current status of the patient. But, if the patient could wear a soft and flexible biosensor directly on the skin, it would provide the doctor a more complete status of the patient's recovery and need for treatment," Michael explains.
This technology would also enable more patients to have online doctor's appointments where their data can be transferred directly to the doctor/physician, who then can prescribe medicine or other treatments based on the data. In this work, collaborating with industry experts is important to understand how such solutions would be best developed and deployed for the benefit of both doctors and patients.
Michael aims to push the boundaries of the materials we use today, and for this he is looking for PhD students to work on the fabrication of physical user interfaces. Creative and innovative minds who want to conduct cutting-edge research and push the boundaries of HCI should check out the position and apply before February 1.
Get to know Michael and his research even better on March 31, when the department invites all interested to his inaugural lecture.
Welcome Michael – we look forward to working with you!
*** Facts ***
Before joining the department, Michael was a postdoc at MIT CSAIL for three years working with Prof. Stefanie Mueller. He completed his PhD from Inria, Université Paris-Saclay, France in 2018. In his PhD he was advised by Prof. Theophanis Tsandilas and Prof. Wendy Mackay, who is an honorary doctor at the department.