You can get great ideas anywhere, but if you want them to succeed go to Jutland!
Yesterday, Aarhus University and Faculty of Science and Technology celebrated five new VILLUM Investigators at AIAS.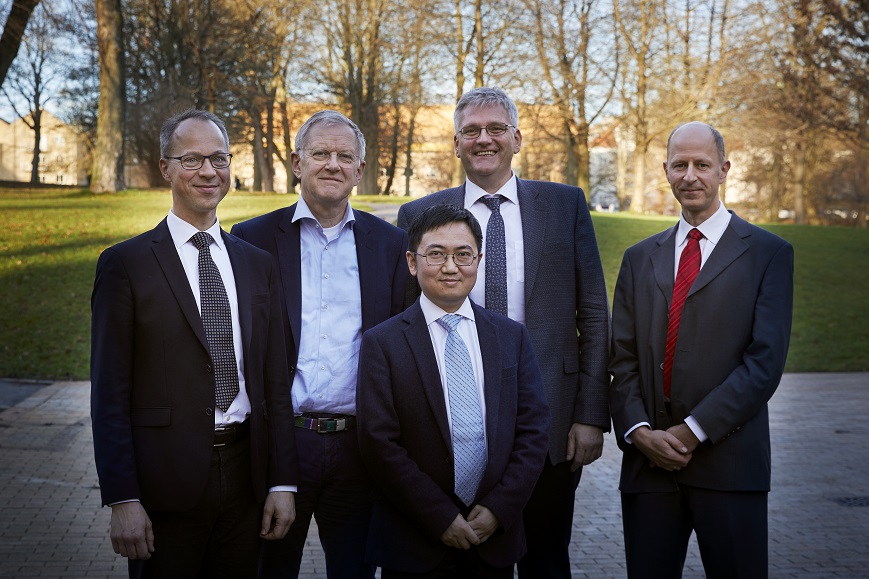 Founder of VELUX and the VILLUM Foundation, Villum Kann Rasmussen once said; "You can get great ideas anywhere, but if you want them to succeed go to Jutland". This notion might still be at the heart of the foundation, as the majority of the 2019 VILLUM Investigators are from Jutland (five from Aarhus University, and one from Aalborg University).
It is the second time that the VILLUM foundation selects researchers for the VILLUM Investigator program, which acknowledges researchers who, for 10 years or more, have demonstrated international, cutting-edge research of the highest scientific quality. "It is important for the VILLUM foundation to support research that meet the demands of the world. With the VILLUM Investigator grant, the foundation invests in excellent talents who work on ground-breaking ideas that could impact the entire world," says Chairman of the board from VILLUM Fonden, Jens Kann-Rasmussen.
The five VILLUM Investigators each gave a short presentation of the work they will be taking on over the next five years. This includes developing safer software for smart cars (Prof. Lars Birkedal), or reducing the amount of waste in pharmaceutical productions all over the world (Prof. Karl Anker Jørgensen).
Besides, Rector Brian Bech Nielsen, Dean Lars Henrik Anders, and representations from the VILLUM Foundation, friends, family and collogues took part in celebrating the VILLUM Investigators with a concert, scientific presentation, and finally a reception.
Congratulations to Lars Birkedal (Department of Computer Science), Yong P Chen, (Department of Physics and Astronomy) Bo Brummerstedt Iversen (Department of Chemistry), Karl Anker Jørgensen (Department of Chemistry), and Henrik Stapelfeldt, (Department of Chemistry).