Student profile: Meet Mohammed Fahim Chowdhury
Mohammed Fahim Chowdhury is 28 years old and from Bangladesh. He studied at BRAC University for his bachelors and is currently in the 4th semester of the master's programme in Computer Science.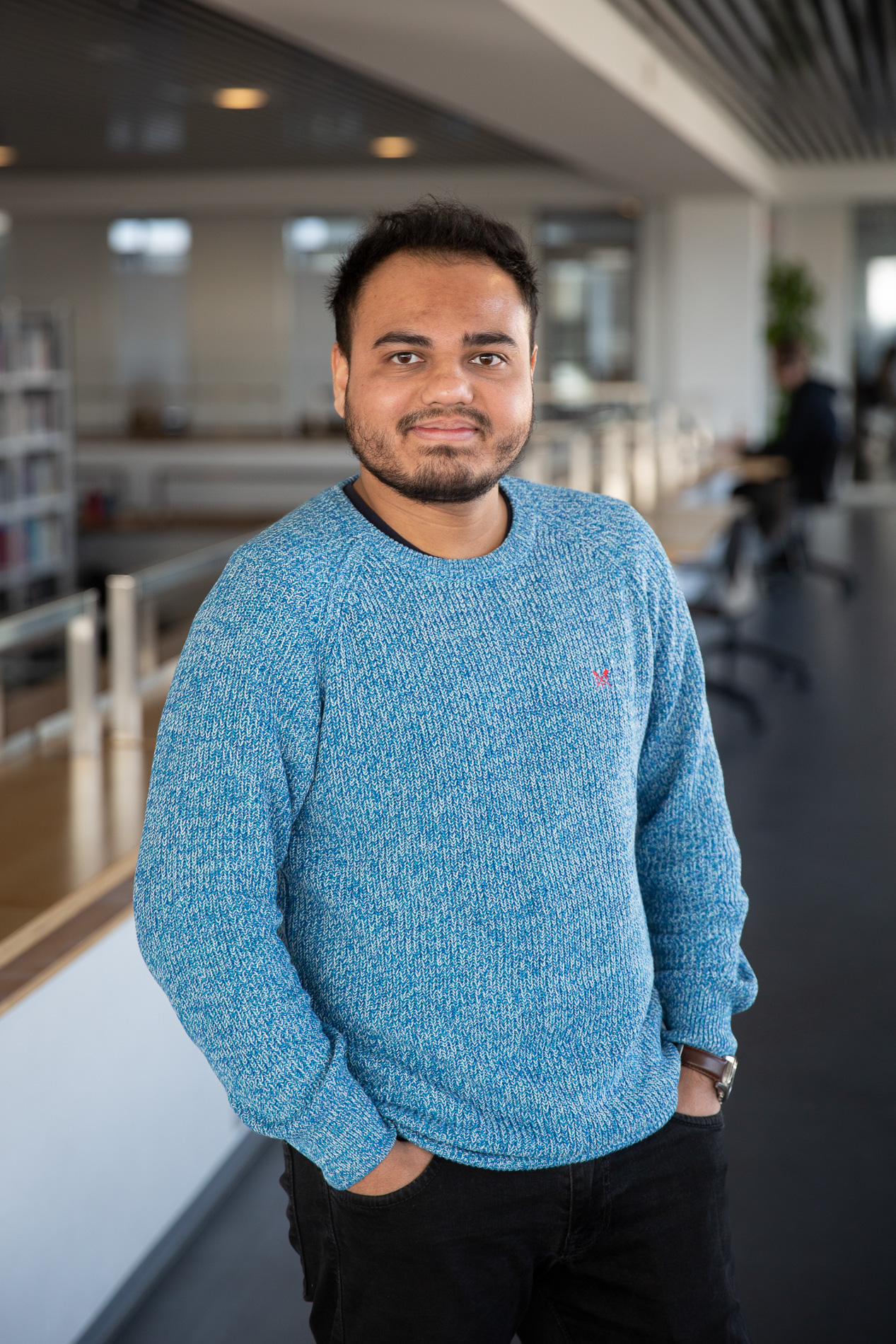 Why did you come to Denmark to study?
"I chose Denmark for various reasons. Denmark is one of the most digitised and technologically advanced countries in the world. Having a Computer Science background, I realised it would be a good idea to pursue masters in a country where there is huge demand for graduates on my line of study, which I am already experiencing", Fahim says. He adds; "Moreover, Denmark has one of the best higher education systems in the world and is well known for having a healthy work-life balance. Additionally, I found out that Danes are very open minded towards internationals, which was a plus for me since I am quite a social and extroverted person."
How are you experiencing your time at Aarhus University?
Talking about his experience, Fahim says; "I am having a great time at Aarhus University. The professors and staff are very kind and helpful. It was very easy to make new friends - both Danish and international, as there were a lot of social events organised by the university. It's always pleasant to be in the university campus, spending time in the library, working on group projects with group mates, playing table tennis when in need of a break from studies."
What has been the most challenging experience so far?
"Coming from a humid country, coping up with the freezing cold winter was not too easy", Fahim laughs, adding that; "However, the most challenging thing was experiencing the 18 hours of darkness during winter for the first time."
What has surprised you the most?
Thinking back, Fahim says, "Before coming to Denmark, I never knew bicycles could even be the main means of daily commute. No matter how diverse the weather is, be it rain, snow or blizzard; there will always be bikers in the streets. The road infrastructure in Denmark is admirable." We couldn't agree more!
How did you prepare for your career during your studies?
"I try to connect with graduates from Aarhus University via LinkedIn, especially the ones who had the same degree as myself, to know about their current jobs and how they prepared themselves for the job", he says, adding "I also visit job/career fairs where I talk to representatives from different companies to gather ideas about application process, work culture, and eligibility requirements. These will help me build a strong profile when I apply for full-time jobs once I graduate."
Do you have a favourite spot in Aarhus?
Fahim smiles and says, "I consider Aarhus as the best of all the cities I have visited in Denmark so far, hence it is very difficult to pick just one specific spot." He adds; "One out of many would be sitting in the bench on Aarhus Harbour near DOKK1 enjoying a sunny day in the summer with a coffee. Aarhus Bowlinghal and Aarhus Brætspilscafe are great places where I spend weekends with friends and colleagues."
Do you have a student job and how did you get your first job(s)?
Fahim says, "Yes, I have a student job. I am a student developer at Clearhaus." When asked about the process of finding a student job here in Aarhus, he says; "Finding the job was not too difficult. I saw the job posting on Glassdoor and thehub.io. In addition to applying through those websites, I sent them a follow up email. Within a week they got back to me and invited me for a coffee in their office. After passing two interviews and one assignment submission, they sent me the job contract."
How do you think your student job will help you prepare for a career in Denmark?
"The experience from my student job will be a great boost in my confidence level when I look for full-time opportunities after graduation. The job is helping me learn the norms of Danish work culture, giving me real-life experience in the corporate world in Denmark – which are helping me build a career ready mindset", he says.
What surprised you most working in Denmark?
Briefly thinking, he says, "Having no strict dress codes – everybody wears casual outfit. It is also quite surprising the way all employees mix regardless of their hierarchy."
Are you learning Danish?
"I completed module 1. Currently, I am learning by myself (through Duolingo)", he says.
What do you hope your future will bring?
"I hope to build a successful career in Denmark by utilising my education and experience, and stay longer to explore the country and the culture to the fullest."