IT graduate, entrepreneur - and 1 million DKK richer
Jacob Markussen, who has graduated in IT product development at Aarhus University in 2012, has just received 1 million DKK from Østjysk Innovation. The money will be used to further develop his company, Ingenium Golf, which he started up while he was studying at Aarhus University. The company develops IT equipment for golfers.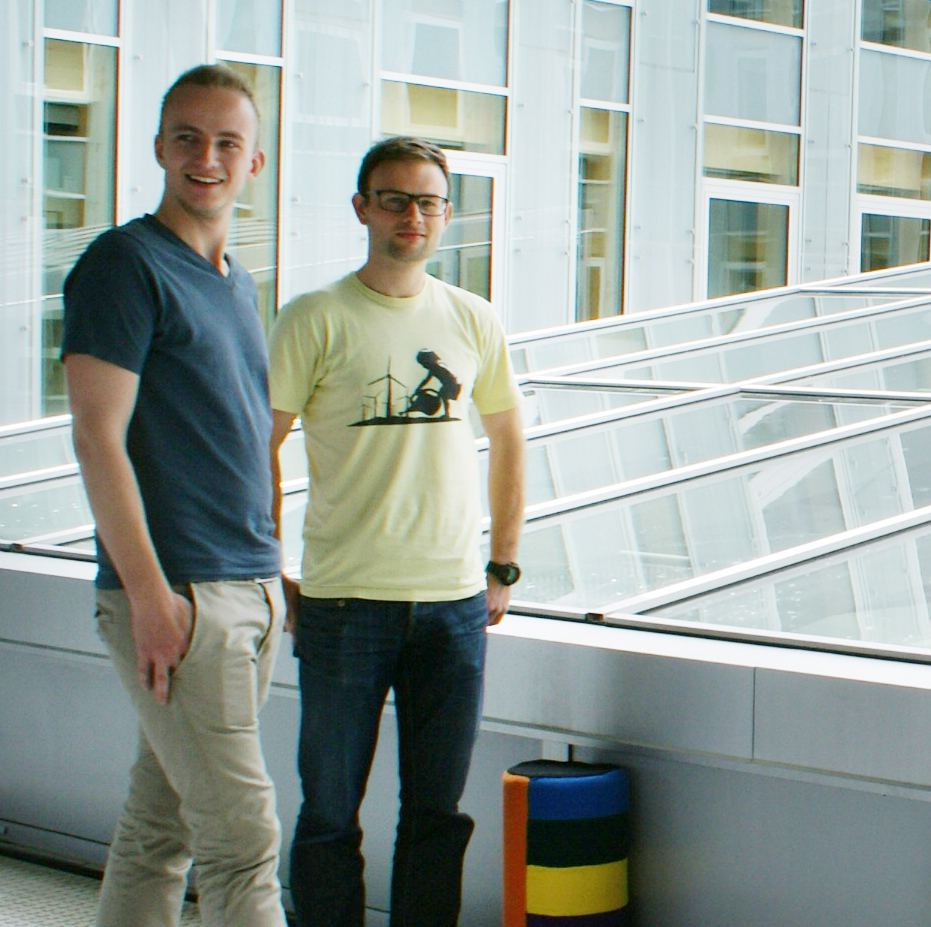 Read the whole article in Danish only.
Kandidat i IT-produktudvikling fra Aarhus Universitet Jacob Markussen har netop modtaget 1 million fra Østjysk Innovation. Midlerne skal han bruge til at videreudvikle det firma, han startede op, mens han læste kandidat.
Ingenium Golf er navnet på Jacob Markussens firma, der udvikler it-udstyr til golfspillere. Navnet vinder måske genklang i it-byen Katrinebjerg, fordi ideen bag startede op som et bachelor projekt, da han læste til IT-produktudvikler.
Efter han blev kandidat i sommer 2012 er det gået stærkt, og studiearbejdet har nu manifesteret sig i det lille firma, der netop har modtaget en saltvandsindsprøjtning på 1 million kroner.
Opbygger fornuftig forretning
Jacob Markussen startede firmaet sammen med salg- og marketing studerende fra Aalborg Lasse Bjerning og Per Ditlev, der er greenkeeper og elite golfspiller fra Sønderborg.
- De nye midler betyder, at vi kan få de absolut bedste folk til at hjælpe os med at gøre produkterne klar, og dermed få de bedst mulige produkter fra starten. Det betyder også, at vi kan tillade os at bruge fuld tid på arbejdet med firmaet og så hurtigt som muligt opbygge en fornuftig forretning. Derudover er investeringen et kvalitetsstempel udadtil, som gør at såvel kunder som samarbejdspartnere ser os, en lille nystartet virksomhed, som en mere relevant spiller på markedet, siger Jacob Markussen.
Midlerne skal bruges til at finansiere færdigudviklingen af deres første produkter, så de kan blive klar tilmarkedet på det helt rigtige tidspunkt. Samtidig skal en del af pengene bruges på markedsføring og Østjysk Innovation vil også komme til at fungere som sparringspartner i forhold til distribution og internationalisering.
Fra studie- til erhvervsliv
De studerende lærer på IT-produktudvikleruddannelsen at omsætte teori i praksis. Men hvordan man derefter skaffer pengene til at føre den gode ide videre, kræver noget ekstra, når man forlader de trygge studierammer.
Jacob Markussen forklarer;
- Der er selvfølgelig flere faktorer der spiller ind, men især to ting synes jeg har været vigtige i vores proces – et godt koncept og det rigtige hold bag. Konceptet betyder meget, og det rigtige koncept gør det betydeligt lettere at komme ind på markedet.
- Men det rigtige koncept kommer ikke langt uden de rigtige folk til at udvikle det og føre det videre. Processen kræver ikke bare evnerne til at udvikle konceptet, men også et stort engagement, det rigtige miks af kompetencer og den der iværksætterånd som er svær at sætte en finger på, siger han.
Fasthold kernen i konceptet
Han forestiller sig, at konceptet kan udvikles til andre sportsgrene. Rådet til andre studerende er:
- Det er vigtigt at tænke konceptet rigtig godt igennem og komme hele vejen rundt om konkurrencen og mulighederne på markedet – en idé er sjældent helt ny, og for at klare sig er man nødt til at differentiere sig.
- Processen har dog lært mig, at man kan få nok så mange gode idéer, som alle kan have et stort forretningspotentiale, men for at komme i gang med virksomheden og skaffe kapital er det vigtigt at kunne finde ind til kernen i konceptet og holde næsen i sporet, understreger Jacob Markussen.
De er pt. tre mand i firmaet.
For mere information:
kontakt@ingeniumgolf.dk

61 10 33 72
Ingenium Golf ApS
Olof Palmes Alle 42a 1.-5
8200 Aarhus N