Graduate student, Sebastian Loeschcke, receives 2022 HM Queen Margrethe II Travel Grant
Congratulations to graduate student Sebastian Loeschcke, who is one of five promising talents from Aarhus university to receive HM Queen Margrethe II travel grant of DKK 25,000. The grant offers the five students a possibility to travel abroad to expand their academic horizons. The grants will be presented at the university's annual celebration in the Main Hall on Friday 9 September.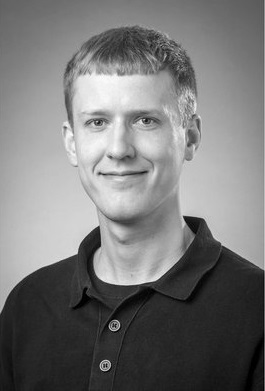 Sebastien Loeschcke focuses on machine learning and data-intensive systems. Sebastian's latest research article, Text-Driven Stylization of Video Objects, has recently been accepted on an international computer-vision conference. The article is written in collaboration with postdoc Sagie Banaim and professor & director of The Danish Pioneer Centre AI, Serge Belongie, which are both part of The Institute for Computer Science at University of Copenhagen (DIKU). The Queen Margrethe II Travel Grant will give Sebastian Loeschcke the opportunity to participate in ECCV 2022 Workshop on AI for Creative Video Editing and Understanding, that takes place in Tel Aviv in October 2022.
Out the article, Sebastian elaborates; "It takes a special knowledge and hours of work to manipulate and edit videos. The method we present in the article tries to eliminate these skills, by making it possible to specify the certain kind of editing or stylization one might wish for, by using a simple and intuitive user instruction via text-input. Through text, it is easy to express both complex and abstract stylizations and editing. For example you could edit a video of a metal boat sailing on a river, into an old fishing boat made out of wood".
Examples of this method can be found on the projects webpage: https://sloeschcke.github.io/Text-Driven-Stylization-of-Video-Objects/
On behalf of the department, we wish Sebastian a safe trip to Tel Aviv, and we look forward to more exiting results.
Five talented AU students receive the HM Queen Margrethe II Travel Grant 2022. Read more about the other recipients here.
About HM Queen Margrethe II Travel Grants
The travel grant was established in 2010 as a present to HM Queen Margrethe on the occasion of her 70th birthday and was extended in 2012 to mark the 40th anniversary of the Queen's accession to the throne. A total of five grants are awarded. At Aarhus BSS and Arts, the grants go to students of political science and archaeology – the two subjects that Her Majesty studied during her time as a student at Aarhus University in 1961-62. No restrictions with regard to subject apply to candidates from Health, Natural Sciences and Technical Sciences. The 25,000 kroner travel grants are intended to make it possible for their recipients to study abroad in connection with their studies at Aarhus University.