Fulbright scholarship to PhD student Mikael Møller Høgsgaard
Congratulations to PhD student Mikael Møller Høgsgaard from the Algorithms, Data Structures and Foundations of Machine Learning research group, who has received a Fulbright grant to support his research visit at UC Berkeley.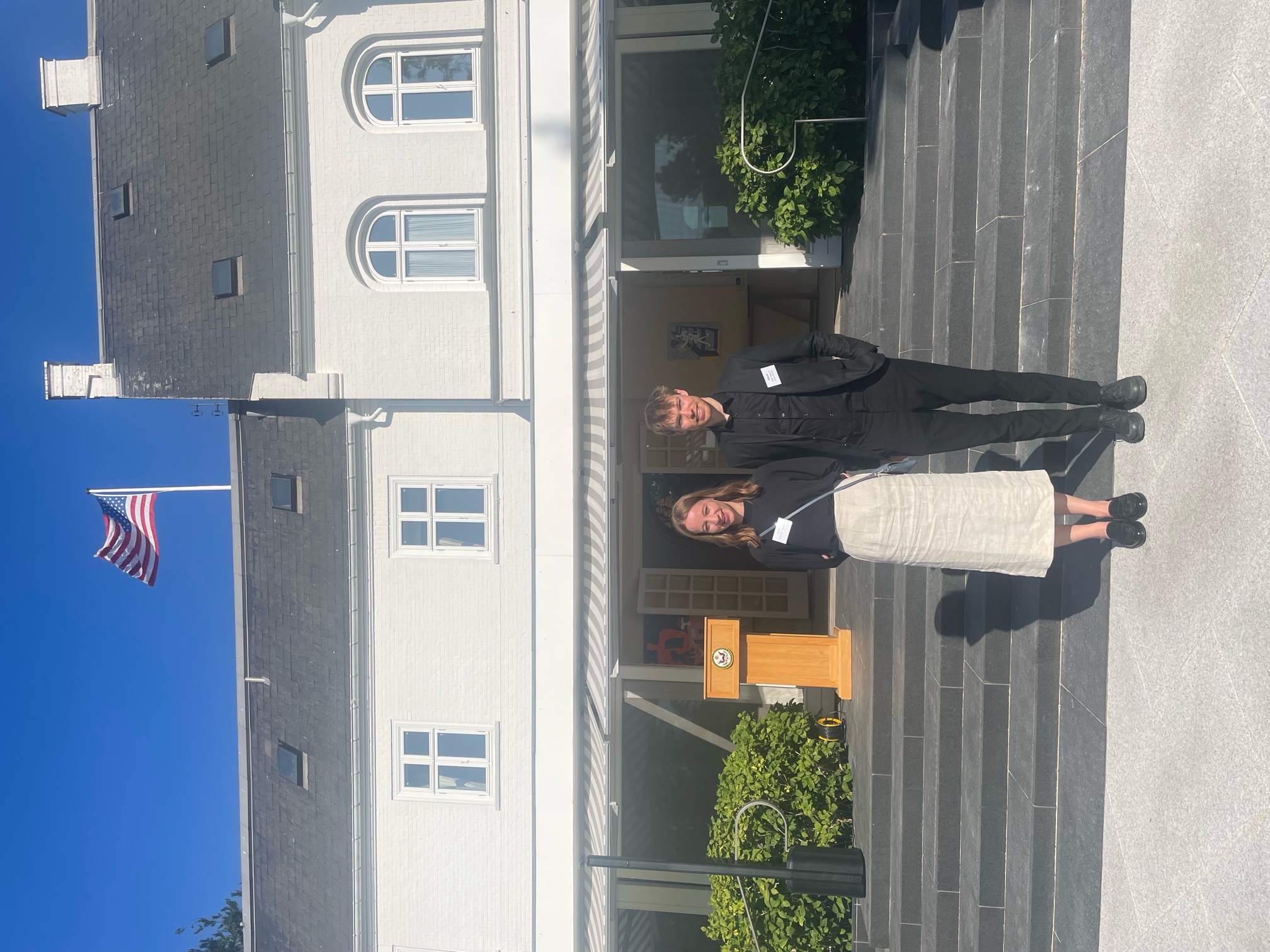 At Berkeley, Mikael will be part of the Computer Science Theory Group with Jelani Nelson as his host, from August to December. On June 13, Mikael attended a ceremony in the American ambassador's home, for all students receiving a scholarship from Fulbright.
Mikael's PhD project is about dimensionality reduction and learning theory. Dimensionality reduction is about compressing data while preserving the structure of the data - which is useful for more efficient storage, and computing. Learning theory is about exploring guarantees for different learning tasks - which is useful for understanding new prediction's reliability.
A grant from Fulbright Denmark is not just money, but it is also a mark of distinction. Those receiving this grant have been evaluated both in the U.S. and Denmark not only on their academic, professional, and personal achievements but also on their potential to build upon these to become leaders in their fields.
Congratulation Mikael, we wish you a great time abroad.