Computer scientists on the scent of flocks of people
Humans are gregarious by nature. But when do people constitute a flock and when are they simply random passers-by going in different directions? The answer to this question is extremely interesting because it can provide better opportunities for planning events, emergency services and smart control of buildings. And computer scientists at Aarhus University have now found the answer.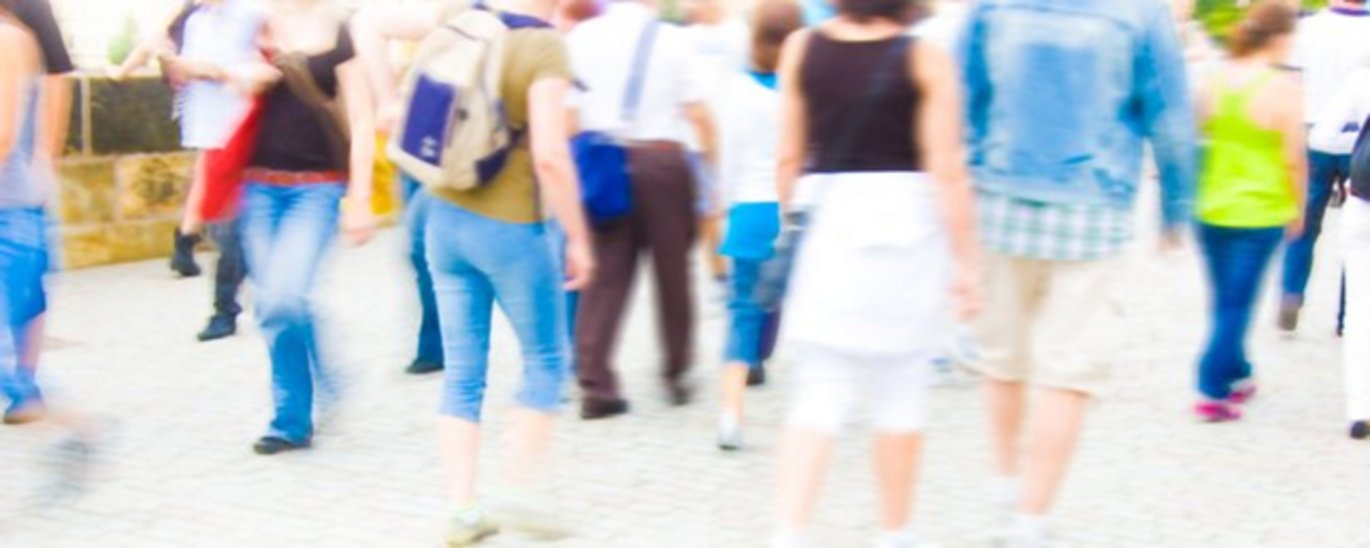 Flocks of people are a challenge to computer science. While a flock of animals is a concept that is easy to understand, flocks of people are still difficult to describe. Humans are definitely gregarious, but social aspects and restrictions also have an influence on human activities because of the areas where people have settled. The software that could be used must relate to soft topics, such as the definition of the concept of 'a flock'.
Read more in Danish only.
"Vi arbejder i denne forskning på at opbygge et ordforråd og forholde det til sensordata. Hvad betyder det, at nogle går i en flok. Det er svært at definere. Hvornår står folk i kø, og hvornår følger folk efter hinanden. Følger de efter hinanden, fordi det er den eneste vej, de kan gå, eller fordi de kender hinanden og følges ad," siger lektor på Institut for Datalogi, Mikkel Baun Kjærgaard, om de nye udfordringer.
Han har netop opnået interessante forskningsresultater under et ophold på ETH Zürich Wearable Computing lab i Schweiz i et projekt støttet af Carlsberg Fonden. Hans resultater gør det nu muligt at sammenligne mange sensor- og positioneringsdata fra menneskeflokke både inde og ude. Den viden åbner for at analysere, hvordan menneskeflokke bevæger sig – hvilket igen betyder, at man f.eks. kan optimere logistik eller evakuering ved store indendørs begivenheder.
Nøglen er i lommen
Forskerne har tidligere opnået gode resultater med at opsamle og anvende data fra menneskeflokke udendørs. For eksempel til at vise tætheden af mennesker over tid ved større offentlige udendørs events. Nu er de erfaringer taget med indendørs, hvor data fra mobiltelefonen spiller en nøglerolle. Moderne mobiltelefoner har nemlig en række forskellige sensorer, der hver især udsender forskellige informationer om position, retning og placering, som med datalogens nye metoder kan kombineres til at skabe et rumligt billede af telefonernes bevægelsesmønstre.
"Ved at kunne vise menneskemængden og deres adfærd kan man for eksempel proaktivt prøve at få folk til at vælge forskellige udgange og derved forbedre evakueringen så ikke alle stimler sammen ved den samme udgang. Derudover kan man også efter et arrangement bruge metoderne til at kvantificere, hvor folk har været henne – hvordan har logistikken fungeret, bør vi ændre noget til i morgen, og hvad har været populært," forklarer Mikkel Baun Kjærgaard.