DATA 4.0 NETWORK EVENT
Data 4.0 er tilbage, og denne gang får vi besøg af Niklas Knoth fra Klimatorium, Lemvig og Dan Andersen, Alexander Storm og Søren Egedorf fra Fjernvarme Fyn.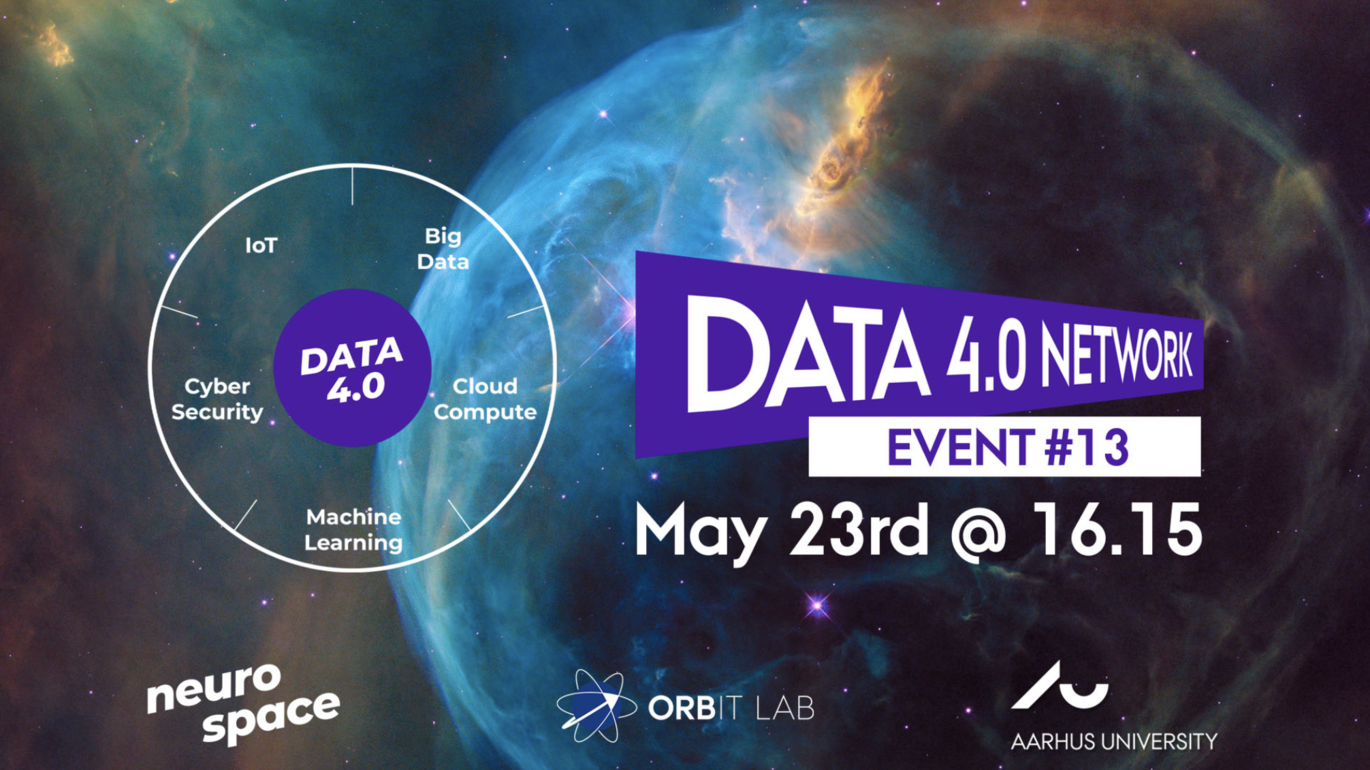 Info about event
Time
Tuesday
23

May 2023,

at 16:15
-
,
at
Location
Finlandsgade 20, 8200 Aarhus N
Klimatorium skaber projekter, der styrker den grønne omstilling og løser nuværende klimaudfordringer i samfundet – især indenfor kystnære klimaudfordringer, grøn energi, cirkulær økonomi samt vand og miljø. Niklas vil fortælle om et af Klimatoriums vandprojekter og de tilhørende udfordringer med indsamling af og anvendelsen af relevante data – og ikke mindst den evindelige udfordring med at blive enige om hvordan data skal struktureres og opbevares for at relevante aktører kan opnå det fornødne overblik.
Herefter skal vi høre fra Fjernvarme Fyn som vil sætte os ind i kompleksiteten i nutidens energimarkeder. Store udsving på markederne kombineret med nye udviklinger inden for batteri-, sol- og vindteknologier medfører et stadig mere volatilt elmarked. Derfor er det ikke længere en simpel opgave at følge markedernes udvikling og sikre korrekt optimering. Samtidig er der også vigtigt at have fokus på anlægsvedligeholdelse i en fortsat kompleks portefølje. Her er stokastiske prognoser og machine learning-kedelmodeller to helt centrale værktøjer, som Fjernvarme Fyn anvender i den daglige drift.
PROGRAM
 16:00: DØRENE ÅBNER
 16:15: VELKOMMEN, ORBIT LAB
 16:20: UDFORDRINGER MED DATA I VAND, KLIMATORIUM, V. NIKLAS KNOTH
 17:05: PAUSE
 17:15: TITEL TBA, FJERNVARME FYN, V. DAN ANDERSEN, ALEXANDER STORM OG SØREN EGEDORF
 18:30: SANDWICH OG NETWORKING
 19:00: TAK FOR I DAG