The mysteries of logic in a graphic novel and at Katrinebjerg
The success of "China Theory Week" continues in Aarhus. In the occasion, graphic novel guru and Goedel Prize winner Professor Christos Papadimitriou from Berkeley is at Katrinebjerg.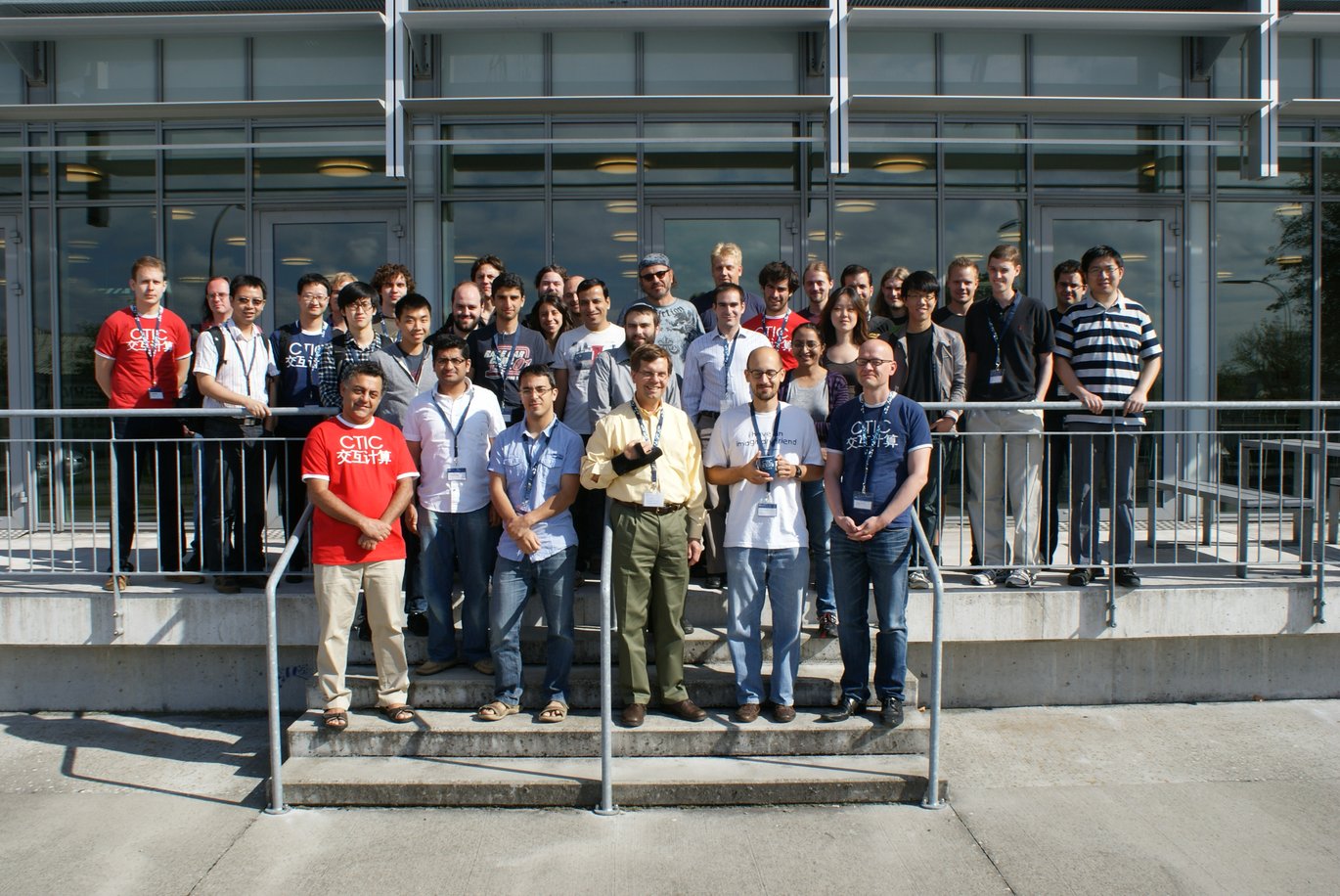 This week the future leaders of the field of mathematical computer science meet at Katrinebjerg for China Theory Week. The basic research centre CTIC is once again able to attract the young worldwide elite for a unique week in Aarhus with an attractive programme.
- Last year was a successful event and we have been allowed to organise the event under the same concept again this year. It's fantastic because on that basis we are able to attract the biggest rising stars of the field to the university again, says Professor and leader of CTIC Peter Bro Miltersen.
The future elite will get to know each other from networking events like these.
Modern mathematics
On the occasion of "China Theory Week" Professor Christos Papadimitriou is at Katrinebjerg. He is among the key figures in mathematical computer science and has made significant scientific contributions, which most recently has given him the Goedel Prize.
A dedicated mathematical computer scientist, he also recently released the bestseller graphic novel Logicomix, a story about the foundation and development of modern mathematics told through the British philosopher Bertrand Russell.
- It's a story about this century's greatest scientists at a time of wars --- and peace interludes that were often worse than wars --- in an obsessive search for the truth. The story has it all: war, peace, love, obsession, heroism, dedication, fascinating characters like Russell and Wittgenstein. After writing this story my life has never been the same again, Christos Papadimitriou explains.
Young computer scientists face great challenges
According to Christos Papadimitriou, graphic novels are the perfect way to tell stories. It allows the storyteller to put energy to plot and character because the scenery is already there.
Now the scenery is China Theory Week at Katrinebjerg. And if a new graphic novel was on its way – and if it took only two not eight years to produce - the story from here could be Logicomix - four generations later.
Christos Papadimitriou explains:
- I see many parallels to the Logicomix story in these young students. They face great challenges in advancing computer science today. To mention one, for many of us the computer is no longer at the object of Computer Science, it was just the gadget that brought us the Internet. Now these young people must face the intellectual challenges involved in understanding the Internet, he says.
An epic search for globalization
The Internet is bigger than life. Agile. It is useful and addictive. It's both a manifestation of globalization, and a tool for it.
- Like sunrise, you cannot oppose globalization. It is going to happen. We are all connected in a global world. I hope progressive young people all over the world will join forces to make it come in the right way. These young scientists are doing this here, says Christos Papadimitriou.
China Theory Week held in Denmark is a great example on globalization. It is also a great chance to meet "next gen" scientists.
Christos Papadimitriou will be staying at campus for another two weeks.
About:
Christos Papadimitriou and his colleague Apostolos Doxiadis create living fiction out of mathematical and logical problems. They do this so well that the graphic novel Logicomix, which describes, among others, the mathematical challenge of Russell's paradox, has been translated in over 30 languages, has sold over half a million copies, and was number 4 on amazon.com.
Logicomix is written by Apostolos Doxiadis and Christos Papadimitriou and illustrated by Alecos Papadatos and Annie di Donna (Btw, here is a talk Christos gave on the relationship between story-telling and computer programming.)