CTIC at CRYPTO '2012
CTIC members present three papers at prestigious cryptography conference.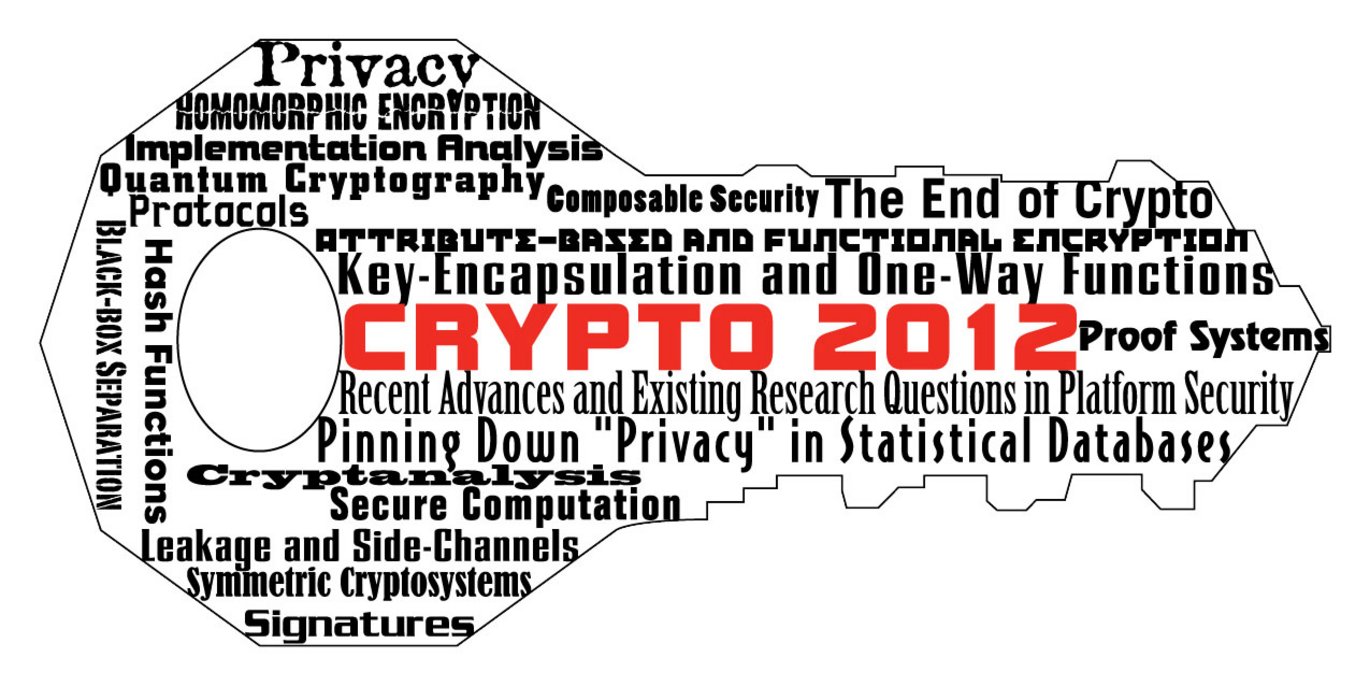 The flagship conference of the International Association for Cryptologic Research (IACR) took place last week in Santa Barbara, California. CTIC was present at CRYPTO with three papers coauthored by CTIC members:
Multiparty Computation from Somewhat Homomorphic Encryption
Ivan Damgård, Valerio Pastro, Nigel Smart (University of Bristol, United Kingdom) and Sarah Zakarias.
Actively Secure Two-Party Evaluation of any Quantum Operation
Frédéric Dupuis (ETH Zürich), Louis Salvail (Université de Montréal, Canada), Jesper Buus Nielsen.
A New Approach to Practical Active-Secure Two-Party Computation
Jesper Buus Nielsen, Peter Sebastian Nordholt, Claudio Orlandi, Sai Sheshank Burra (Indian Institute of Technology, Guwahati, India).
More information at http://www.iacr.org/conferences/crypto2012/index.html