CITC hosts students from Tsinghua University
During this Spring semester, six Chinese students from Tsinghua University are visiting CTIC.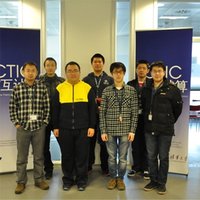 Center for the Theory of Interactive Computation is a cooperation between Aarhus University and Tsinghua University, Beijing. Wei Hu, Chengang Wu, Shiteng Chen, Chengu Wang and Zhen Zhong will work on approximation algorithms, analysis of Boolean functions, property testing, computational learning theory, communication complexity, algorithms for satisfiability and quantum computation in collaboration with local scientists, postdocs and PhD students.