Professor Ivan Damgård fra Institut for Datalogi, Aarhus Universitet, har 23. september modtaget Ridderkorset og bliver samtidig udnævnt til Ridder af Dannebrogordenen.
Ivan Bjerre Damgård blev cand.scient fra Datalogisk Afdeling i Matematik (DAIMI) på Aarhus Universitet 1983 og ph.d. fra samme sted i 1988. Efter et år som gæsteforsker ved CWI i Amsterdam blev han forskningsassistent/Postdoc og siden lektor ved Institut for Matematik og Datalogi, Aarhus Universitet.
Siden 2005 har Ivan Damgård været professor ved Institut for Datalogi. Hans forskning inden for kryptografi og datasikkerhed har gjort ham til en af de mest produktive og indflydelsesrige forfattere i den kryptografiske forskningsverdenen.
På Institut for Datalogi har Ivan Damgård opbygget forskningsgruppen "Cryptography and Security", som i dag regnes for at være en af de stærkeste kryptografigrupper i Europa. Han er forfatter til mere end 150 videnskabelige artikler og medforfatter til bogen »Multiparty Computation and Secret Sharing«, Cambridge University Press. Han er desuden medstifter af software- og konsulentvirksomheden Cryptomathic, samt medstifter og medejer af IT-firmaerne Partisia og Sepior.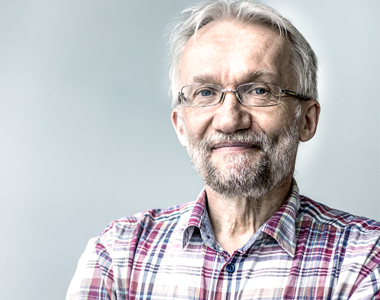 Professor Ivan Damgård.
Foto:Partisia.