Katrinebjerg Career Day (Kdag) 2023
Katrinebjerg Career Day (Kdag) is arranged by Aarhus University in cooperation with it-vest networking universities at IT-City Katrinebjerg, where more than 2.500 students study their IT-education. At Kdag, more than 50+ companies or organizations and around 800 IT-students from Aarhus University participates - but all interested are welcome to attend the event.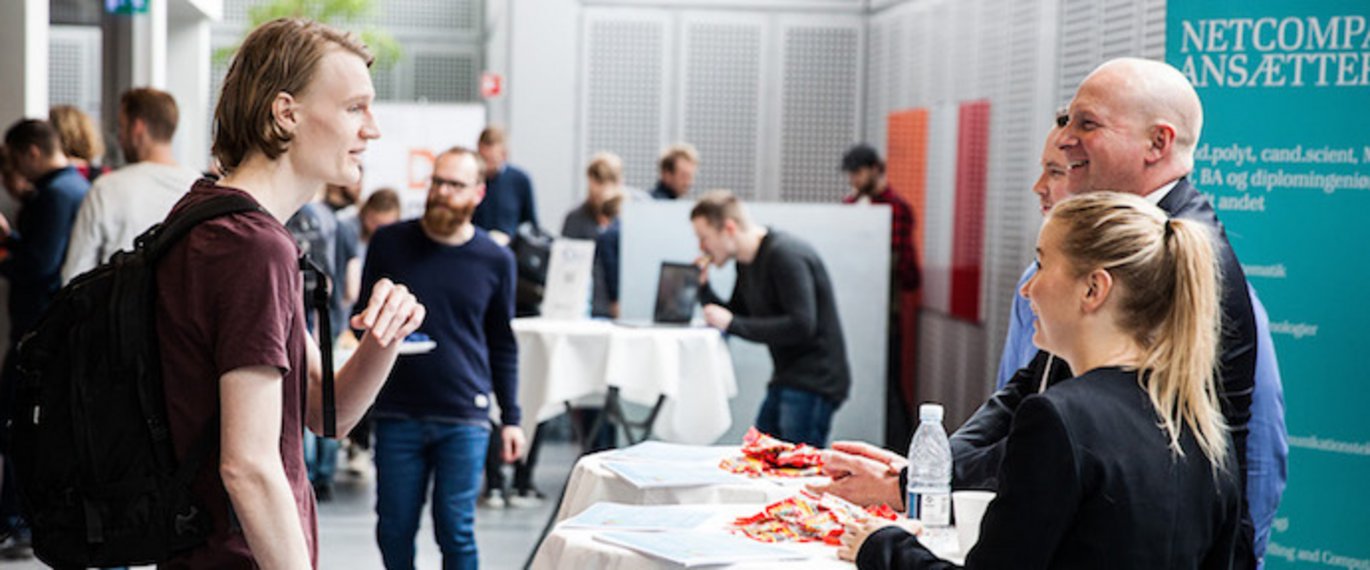 Info about event
Time
Friday 14 April 2023,
at 11:15 - 15:00
Location
Nygaard bygningen (5335) Finlandsgade 21-23, 8200 Aarhus N
Organizer
Department of Computer Science, Aarhus University
Kdag gives the companies an extraordinary opportunity:
To find the right IT-employee for a student or full-time job
To meet different students from AU's IT-educations and get insight into their specific qualifications
To promote your company to a wide range of IT-students
Kdag gives students an extraordinary opportunity:
To meet more than 50 companies
To see current positions for study or fulltime jobs at the companies
To make relevant connections with your dream employer
Kdag is organized for IT-students at Aarhus University, but others, who are interested, are also welcome to participate - free of charge.