Cyber Community Collider
Nu afholdes det første Cyber Community Collider i jylland og i unikke og rustikke omgivelser hos The Kitchen, Aarhus. Dette uformelle netværks-arrangement for cyber security entusiaster, er arrangeret i samarbejde med Danmarks største netværk for investorer i startups, Keystones.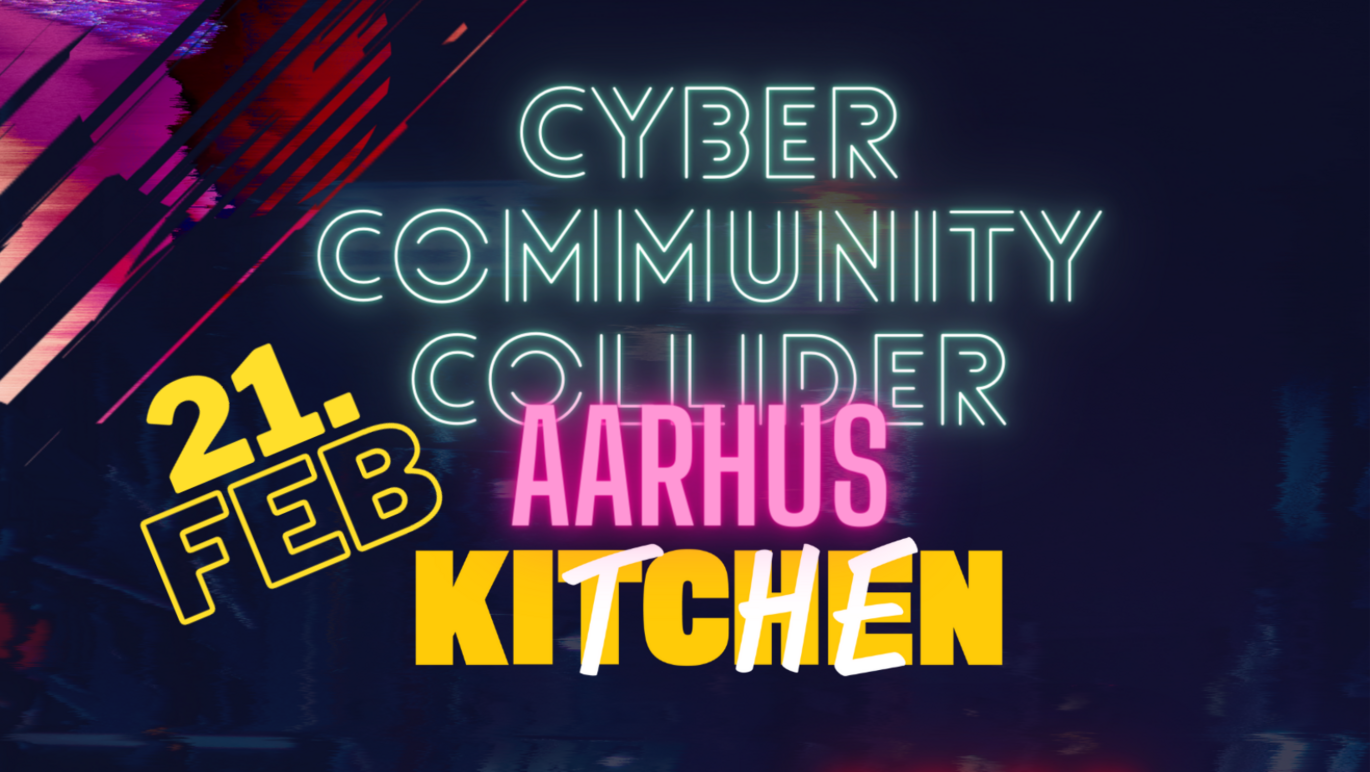 Info about event
Time
Tuesday 21 February 2023,
at 17:00 - 20:00
Location
The Kitchen Hub, Universitetsbyen 14, 8000 Aarhus, Danmark
Organizer
DigitalLead & Keystones
Register
No later than Wednesday
15

February 2023,

at 12:00
Udover muligheden for at møde ligesindet i cyber miljøet, så vil der hvert 30. minut blive åbnet for "PITCH-on-a-BOX", hvor enhver kan ringe på en klokke og tale til publikum. Måske leder du efter en investor eller partner, måske har du en deadline på vej, måske vil du gerne vil reklamere for et event? Så har du muligheden her!
Vi serverer gratis øl, sodavand og pizza-slides, og sørger for nogle cybermelodier til at feste lidt op. Har du noget, du vil medbringe til arrangementet? Tøv ikke med at spørge os (eller gør det bare).
Du er inviteret, uanset om du er en startup, virksomhed, forsker, offentlig institution, CISO, CEO, rengøringspersonale, filosof eller noget helt andet. Bare du er interesseret i Cyber Sikkerhed, så er Cyber Community Collider lige noget for dig.