Clean Water Hackathon
Would you like to attack a real-world challenge with your scientific knowledge?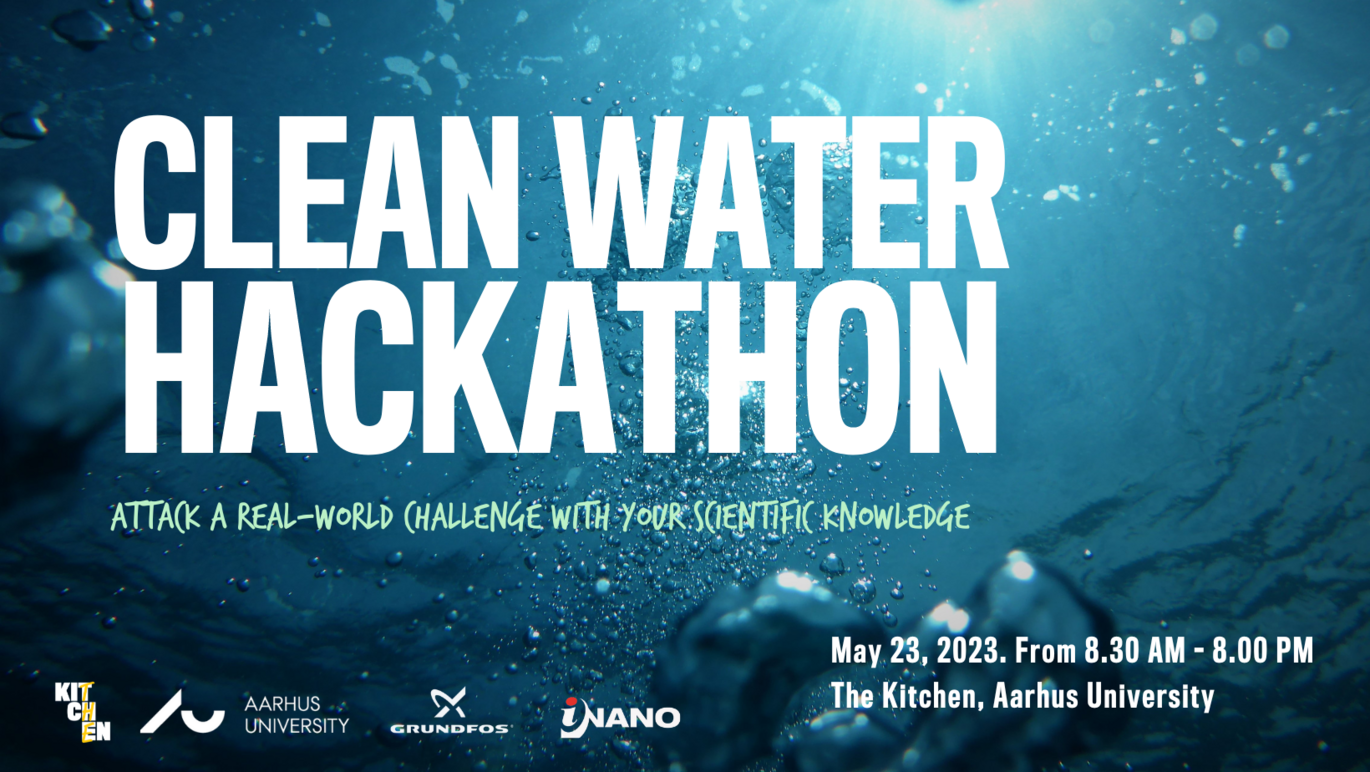 Info about event
Time
Tuesday 23 May 2023,
at 08:30 - 20:00
Location
The Kitchen, Innovation Hub, Universitetsbyen 14, 8000 Aarhus. Building 1741
Are you a MSc/PhD student or postdoc interested in sharpening your innovation skills?
At this Hackathon event, you will spend an intense day putting your skills to work in cooperation with other researchers and students from the Natural and Technical Sciences at Aarhus University. Together with the other participants you will work with ideas and solutions for ensuring availability of clean water for everybody.
The demand for clean water is quickly rising – requiring immediate attention and action. At the Hackathon, you will use your competencies to discover and develop ideas and solutions, which may help ensuring a sustainable distribution of clean water all over the world.
What will you get out of it?
The Hackathon will supplement your "Scientific Method" with a "Discovery and Design Process" tool, which can be applied in your more basic university research. You will be given the opportunity to pitch your ideas to experienced innovators from local startups and hear their input on how your ideas could be tested in the real world.