MADALGO Inauguration 2007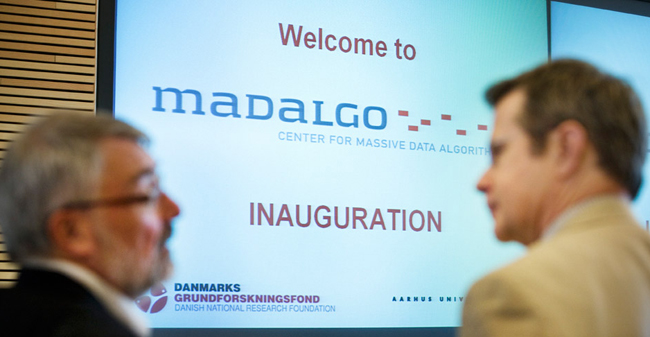 The inauguration − immediately following a four day center summer school on streaming data algorithms − consisted of a scientific part in the morning and a more formal inauguration part in the afternoon (program).
The morning featured half-hour scientific talks by highly-recognized international researchers in the core center research areas. The afternoon featured short inauguration talks followed by a reception (pictures).