MADALGO associate Erik Demaine is named ACM fellow
The Accociation for Computer Machinery (ACM) has announced its 2016 fellows which include MADALGO affiliated professor, Erik Demaine (MIT). He is among the one percent of ACM members to receive the distinction.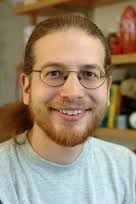 Erik Demaine was selected for his contributions for geometric computing, data structures and graph algorithms.
We congratulate Erik on the honorable title.
For further information please have a look at the MIT news.